Course description
Starting out your financial life? Be inspired by God's word and his plan for your life. Did you know God has a plan for your whole life, including your money? I will teach you how to put in the place solid foundations that will set you up for the rest of your life. I will challenge your current views of money and show you God's view of money. You will learn about all key financial planning issues that are relevant for this stage of life and be provided with the tools to apply it in your daily life.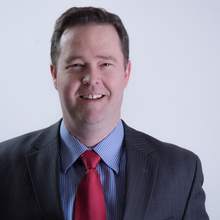 I have had the privilege of working in the finance industry for the last 20 years, and have been able to help hundreds of individuals and their families to make wise financial decisions.
I created the Wealth with Purpose Courses because of my desire to help you use the money that God has blessed you with, in a way that honours him and enables you to live financially free so that you can fulfil the calling that God has for you, and so that you can have the skills to use and build wealth that can be used for kingdom purposes!
support@wealthwithpurpose.com